The First Occupied Staging Project that Tugged at my Heartstrings
Every once in a while, stagers get a project that speaks right to their heart. That was the case with this widower, who was ready to start a new chapter in his life. His kids were grown and out of the house and he was still grappling with the loss of his wife and the imprint she had left upon their home. She was an artist and loved to paint furniture, art, and their walls! When I stepped into this home to begin our consultation, I could feel the owner's sadness and frustration over the realtor's directions, which were to paint over all the faux finished walls. I genuinely wanted to help this man in the best way I knew how.
The first thing he explained to me was how his wife had decorated the entire home. She loved color and he understood that he had to neutralize the place to sell, but he wanted to honor his wife at the same time. So, without giving it much thought, he went to the paint store and bought "white paint." It seemed like the easiest solution. However, the generic white he chose appeared cream and didn't relate to the fireplace at all. The fireplace was the last faux painted element on the main floor that his wife had painted that he hadn't touched. I could feel his stress and concern, but I assured him that we could salvage the situation and honor his wife in our stage. I promised that we could leave the fireplace painted as she had done a beautiful job with it, and I would choose a pale gray for the walls that related to the fireplace but would still keep the main spaces light and airy.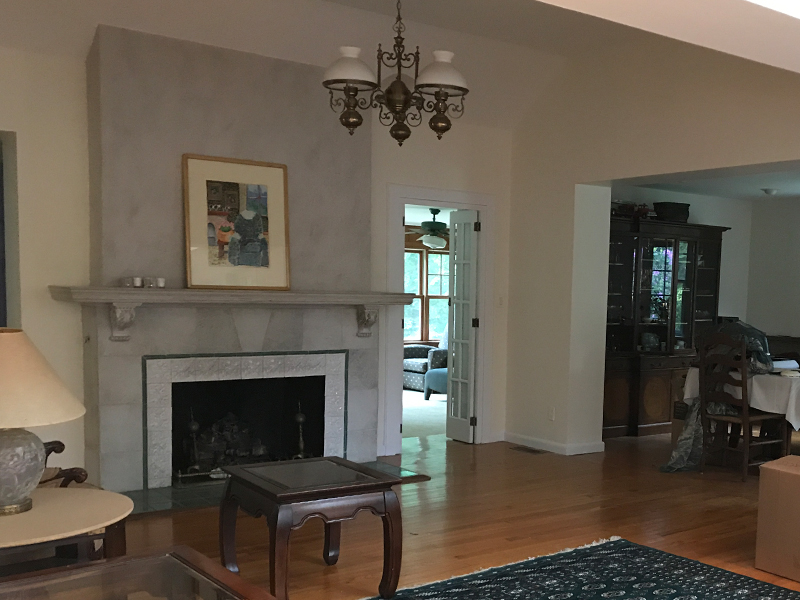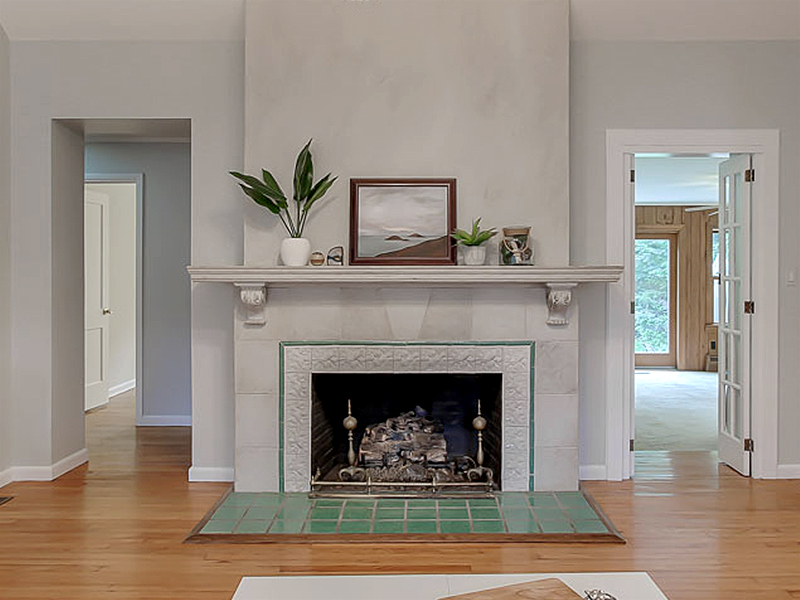 I was called in to help after the homeowner realized he had painted his walls the wrong color. I had no idea where his furniture was originally positioned (it was still smushed together from painting), but I wanted to draw attention to the beautiful views of nature and bring intention to this corner. We decided to turn the area behind the sofa into a bar for entertaining and added extra seating that could be repositioned as needed.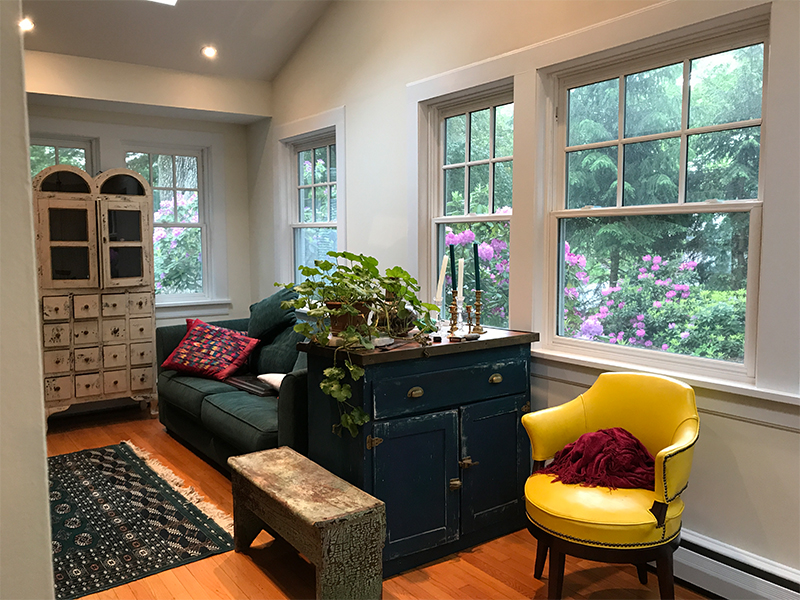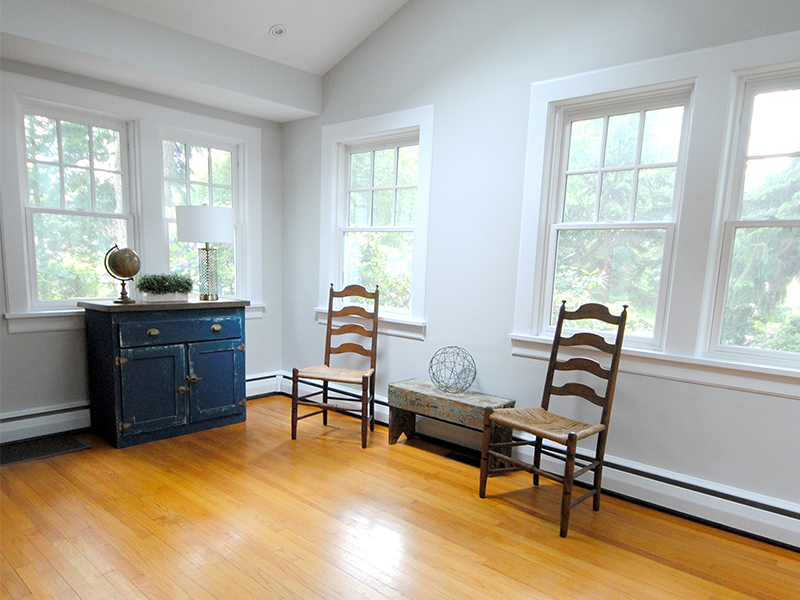 It's very important to lay out rooms as clearly as possible so potential buyers can see how they will set up the space themselves. Using his wife's art as a focal point, we simplified and re-positioned the rest of the living room.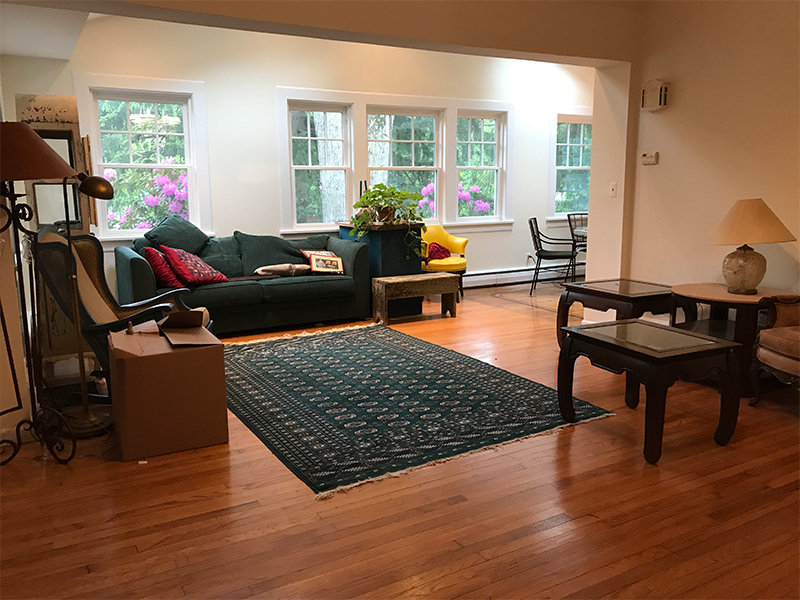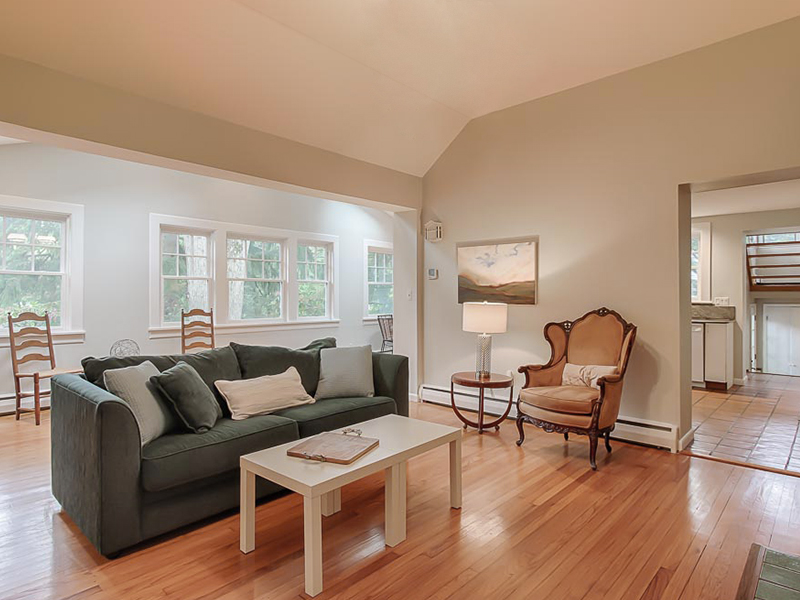 The daughter's bedroom was another area where the homeowner grappled with the decision to repaint. It was clear that his wife had created a special wall for her daughter, using her favorite color. I had always believed that using gray in every room to stage a home was NOT always the answer. In historic or cottage style homes, a color can help make a room memorable and special. In this case, I chose a very muted green that photographs beautifully and helps keep the charm of this bedroom.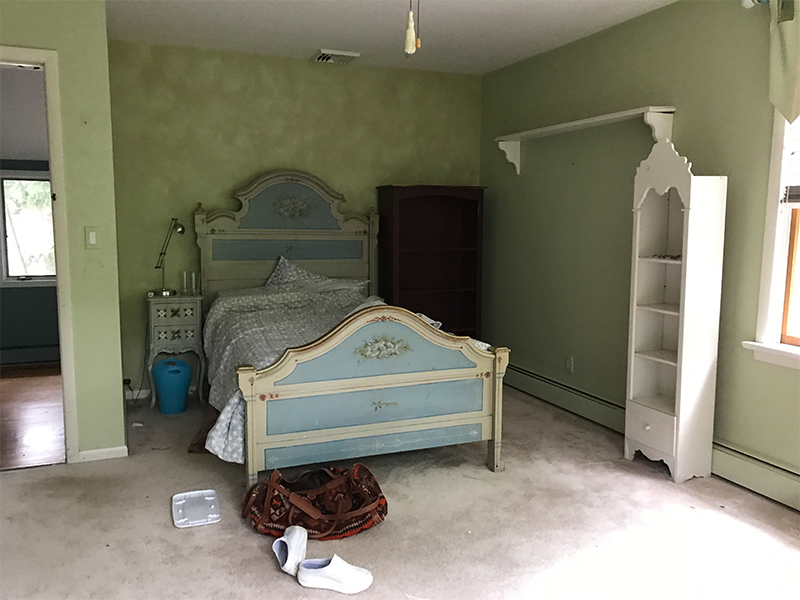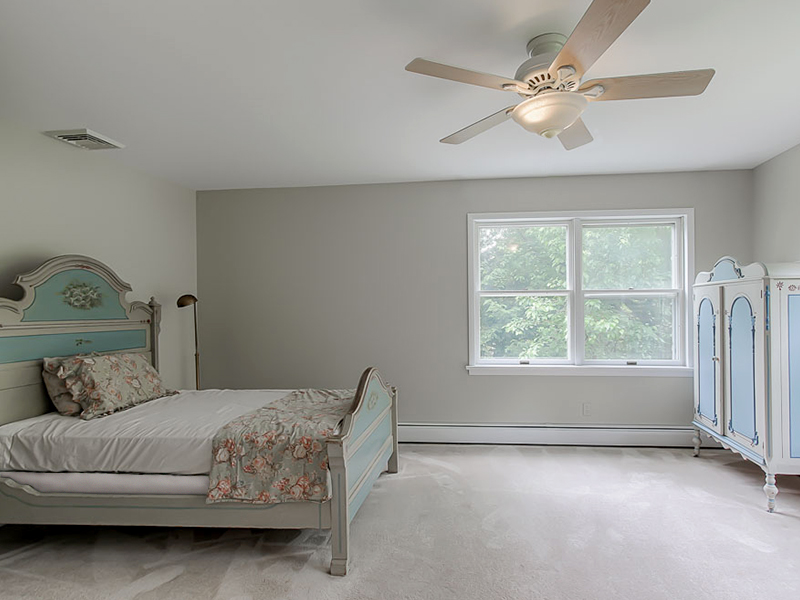 The final elements we absolutely had to draw attention to were the architectural details within the home. Who doesn't love a built-in?! The hallway had an empty niche begging to be adorned with fun items, as did the dining room.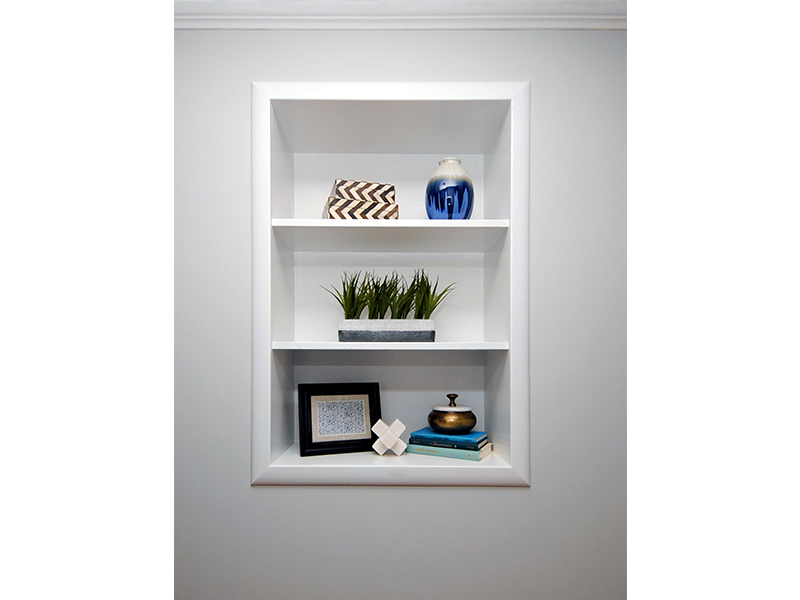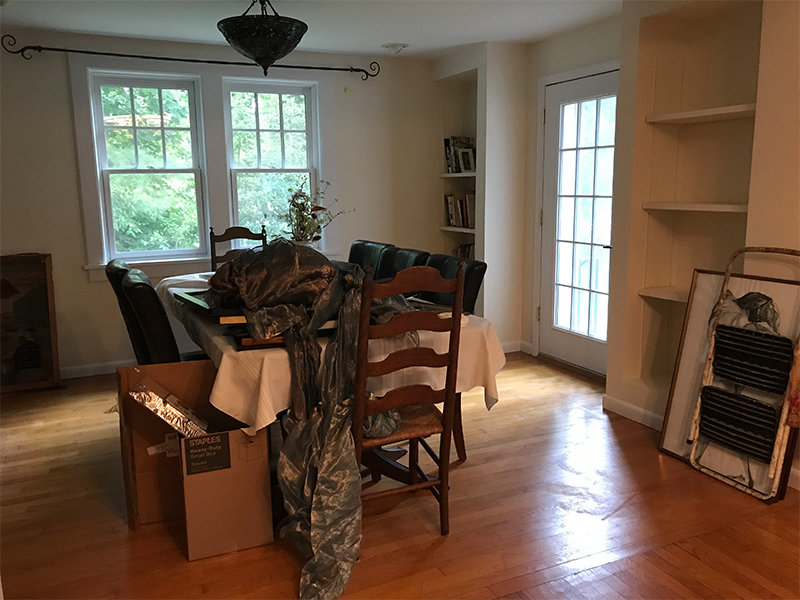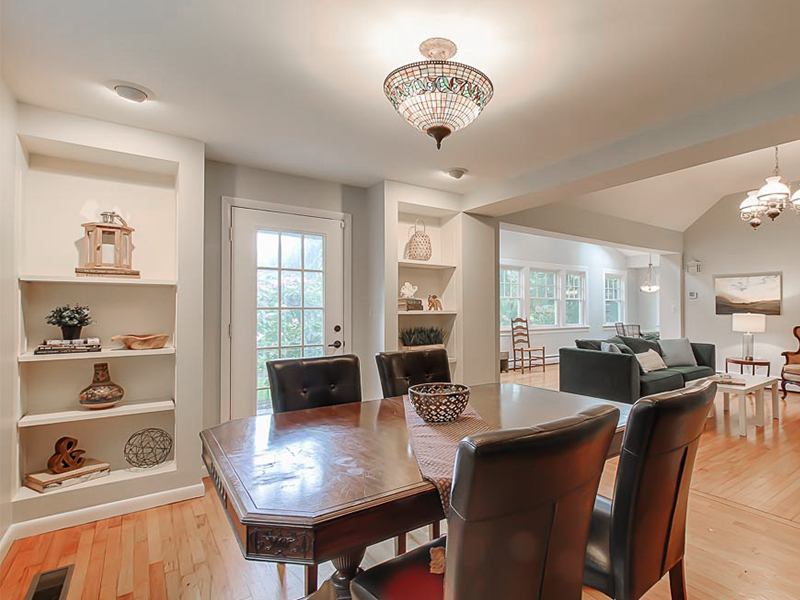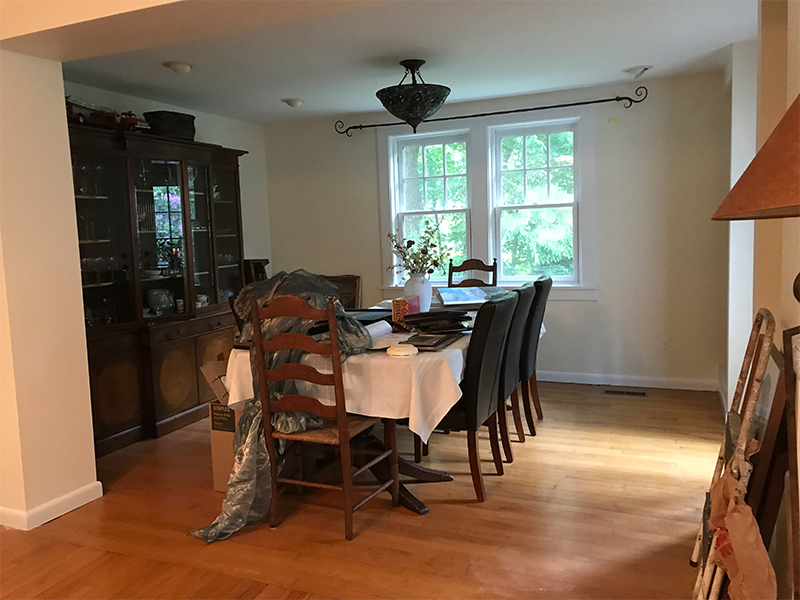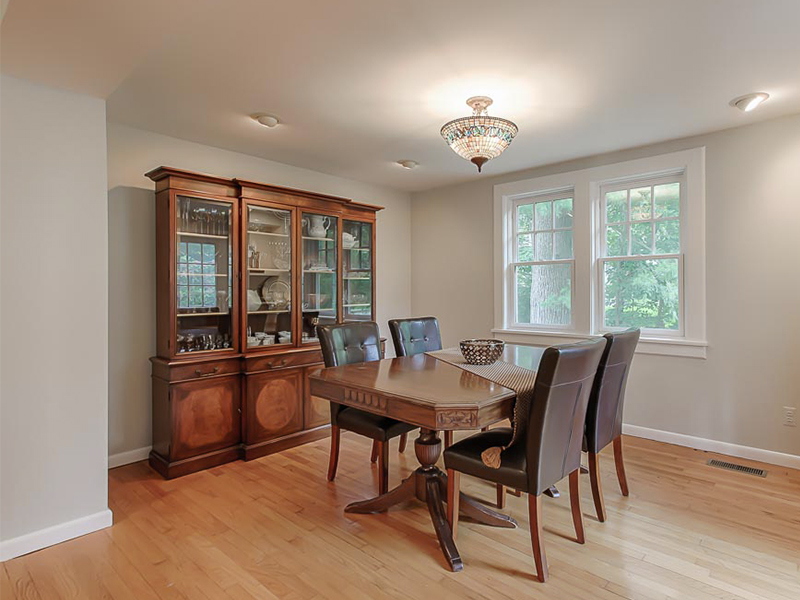 Making this home sing and "market-ready" made my heart happy, but it left me wanting MORE. I fell in love with this home and its beautiful property while working on it, and I knew that I was holding back some of my gifts. I didn't show you the kitchen or bathroom images because not much changed other than cleaning them up and adding a few staging props, but I was dying to work my magic in those rooms. The cabinets needed replacing, even if the layouts stayed exactly the same. I was visualizing more color, a fun backsplash or patterned flooring that spoke to the rest of the home's soul. I thrive on the cottage/lake house vibe like this house invoked, filled with splashes of color and fresh prints. I have always kept this home in my heart, knowing that in the future, I would be working on similar homes in a larger capacity for home owners who want to love it for many, many years.