I love historical homes–they're charming, inviting, and they've got soul. They've seen a lot of design trends come and go and, clearly, the last design trend this particular bathroom saw was in the 70's! The olive green sink and toilet, flat front vanity and beaten up subway tile really longed for a design refresh.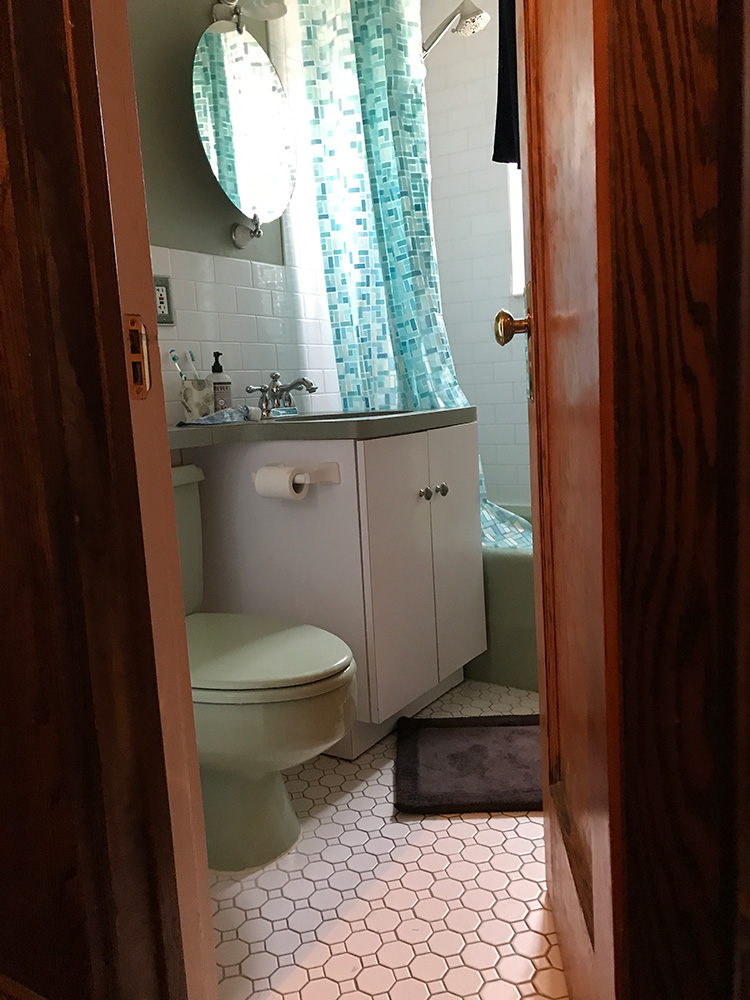 This Madison, NJ client hired me to brighten up the dated look of the bathroom as well as make the dark, drab foyer more welcoming. Since the unit doesn't get very much light, I worked some magic with paint and shiny finishes. What better to speak to the prewar condo unit (prewar means it was built before World War II) than a classic basket-weave marble floor!
Prewar buildings were built to last, so it was no surprise that this one came with a few design challenges. Plaster walls and plumbing restrictions meant we couldn't change the plumbing around. The apartment was already so small that there was no room to steal from another nearby space. All we could really do was remove the tub to create a slightly bigger stand up shower. In order to do so, we had to steal just a couple of inches from the 24" vanity area.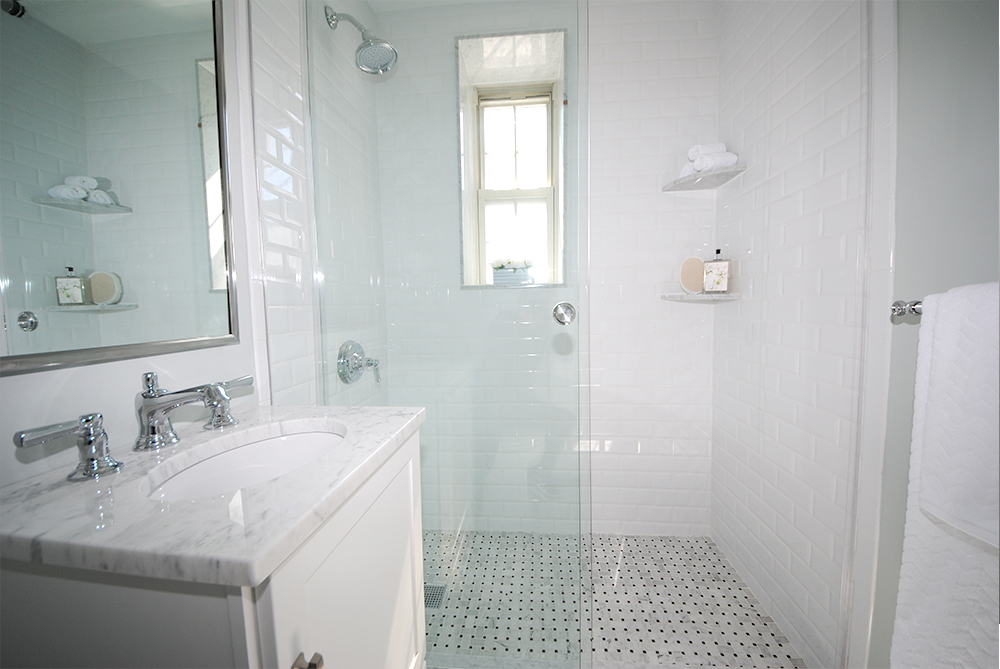 Storage was a top priority for the owner so she didn't want a pedestal sink. Instead, we chose a cute 18" white vanity with cabinet storage and installed a marble counter top to relate to the floor.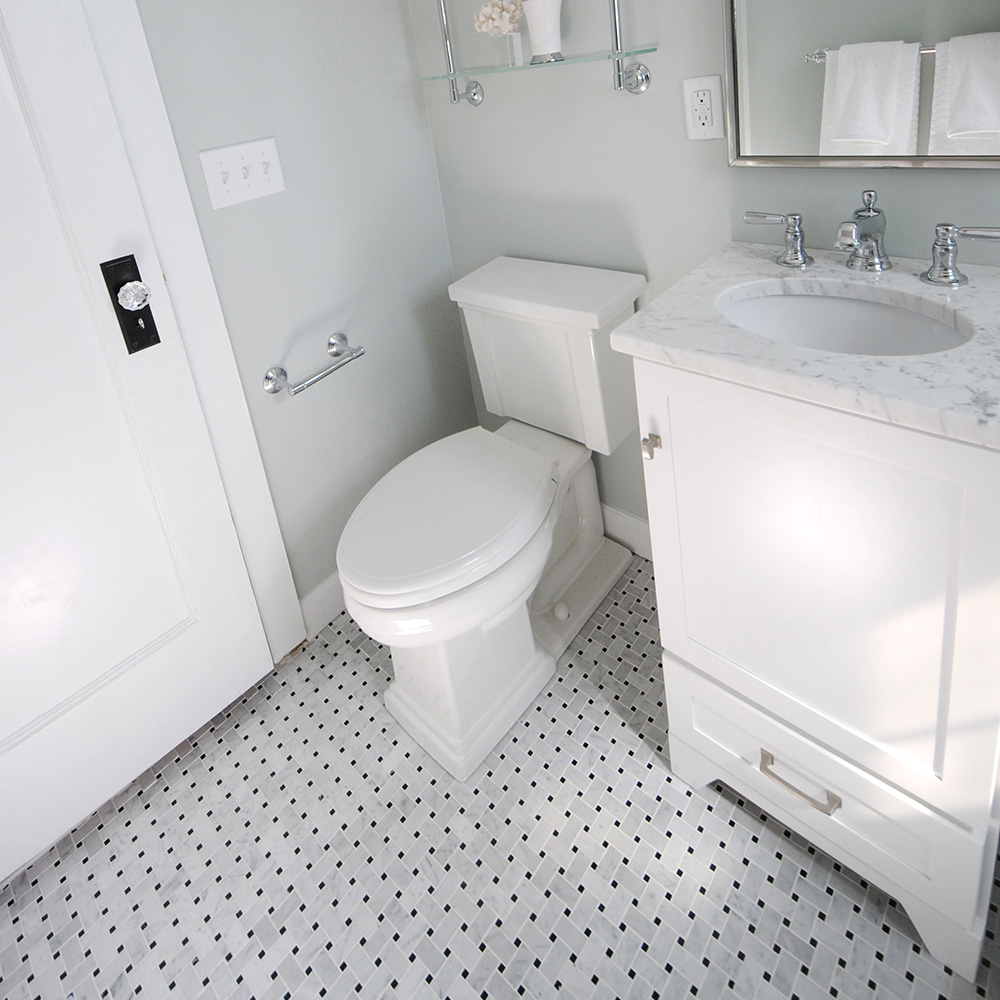 We needed to address one more issue. The window inside the shower surround was leaky. Instead of re-tiling the deep window frame, we installed four marble slabs. We ensured the bottom ledge had a slight pitch to drain water back into the shower.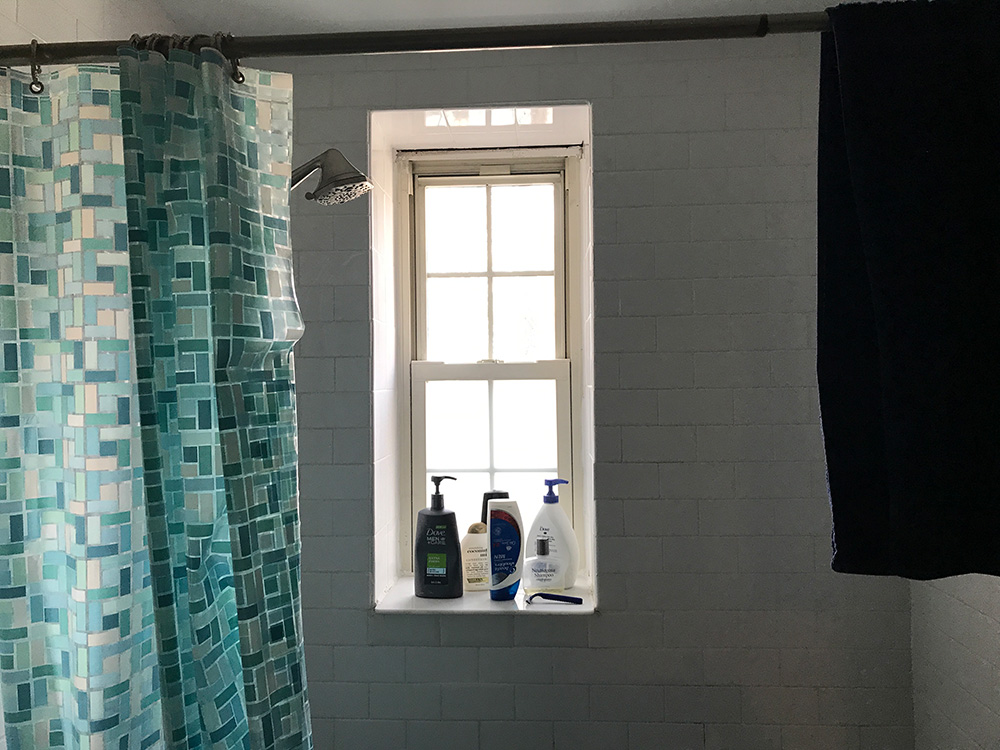 Polished chrome fixtures, chrome and glass shelves, and frameless glass shower doors all create the airy feeling the client wanted. The blue-gray-green paint color was the final selection that made the bathroom feel on trend, yet classic.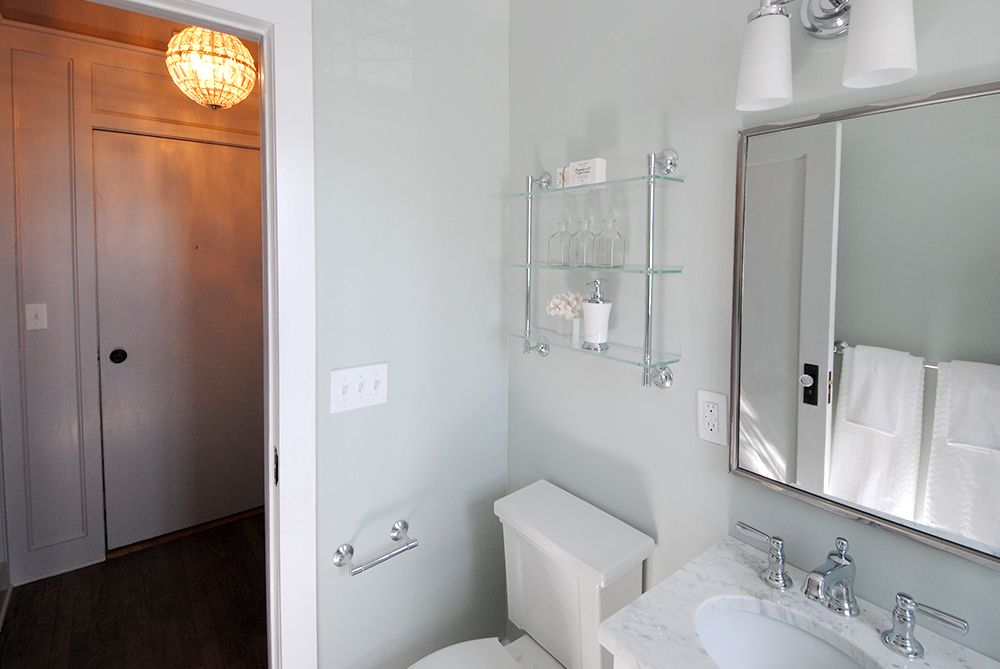 And here is a before and after the tiniest foyer I have ever seen! The sparkly new globe chandelier was the 'wow' factor the entry needed! We created some drama by painting the ceiling a slightly darker shade than the walls.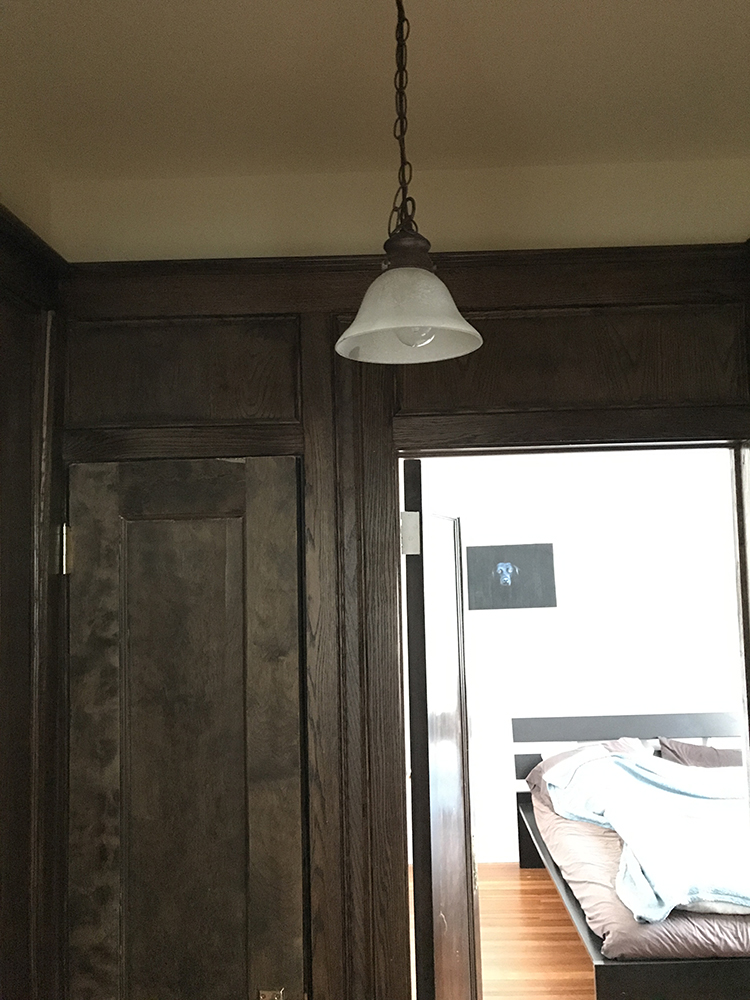 The client was so happy with the results! What do you think, does the space feel more timeless and classic to you?